hydrafacial
I Tried a HydraFacial, and My Skin Will Never Be the Same Again
21.02.2022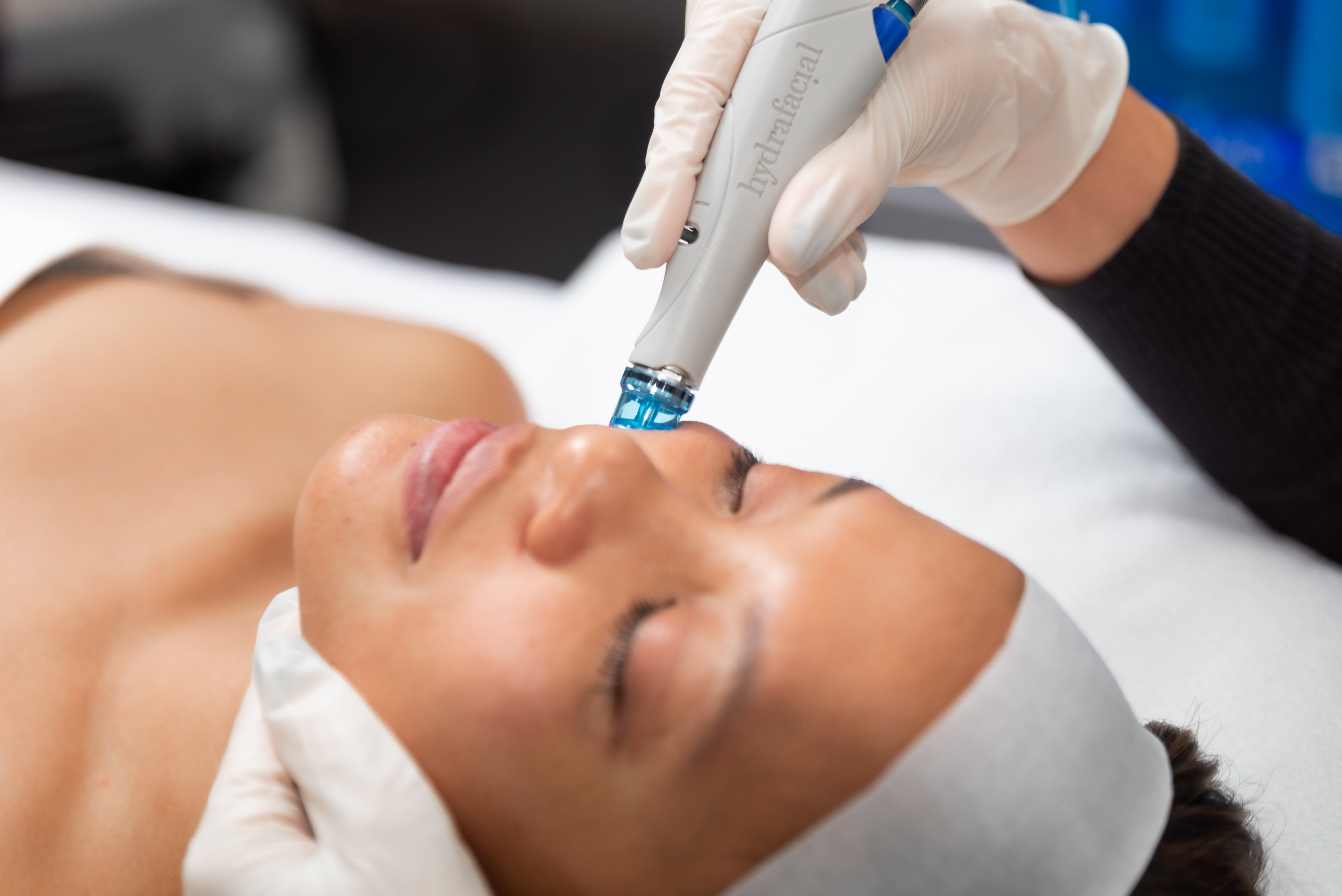 Amanda Bardas from Byrdie Beauty trials our HydraFacial treatment to clear pores in under 30 minutes.
I remember once reading a statistic that a HydraFacial is performed somewhere in the world every 15 seconds - a medical grade skin resurfacing treatment that promises to really clean your pores out. That statistic stayed in the back of my mind until my brother called me recently, complaining that nothing was helping clear a few lingering bumps that had found their home on his forehead. I remembered the claims of a HydraFacial - "a deep clean and exfoliation, extractions, and a hydrating, antioxidant rejuvenation for instantly brighter and clearer skin". It sounded like just what he needed. I directed him to The Clinic at Bondi Junction (one of Sydney's best-known clinics for a HydraFacial) and he reported back with a hugely noticeable difference after just one session.
I had to get in on the action, and booked myself in a few days before heading overseas for a wedding. My skin woes have been documented on Byrdie in the past - I suffered with adult acne for a good eighteen months before my doctor and I were able to get to the bottom of it. Since then, I don't have too many skin complaints other than extreme dryness when there's a cold spell (and I've had one too many steaming hot showers).
I wasn't entirely sure what to expect (other than perfect skin) but I was very pleasantly surprised to hear the treatment would be over within 30 minutes - perfect to sneak in during a lunch break or after work pre-event.
Before my treatment, the technician explained exactly what would happen so I knew what to expect throughout the process. I snapped a 'before' picture so I could track the immediate difference.
Using a spiral suction device, the technician dragged the tip up and down my face to first cleanse, then exfoliate (I could literally see the gunk feeding through the tube attached to the machine), and then infuse my skin with nourishing serums.
There was no down-time for me (some people can have a little redness for a few hours) - and immediately after my treatment, my skin was clear and even looked like I had a few less fine lines.
At the end of my treatment, there was no sales pitch to return within a few weeks, or come back for super regular treatments. Instead, I was advised to pop in every two to three months to keep pores clear, and to promote long-term skin health. My first visit was in late July, and I'm only just starting to feel like I'm ready for another session. I'm working the HydraFacial into my skincare regime, to return every few months, or as needed, for a really deep clean.
To find out more about our HydraFacial treatment, call The Clinic on (02) 9386 1533, or email us.
Words by Amanda Bardas at Byrdie Beauty