Injectables
Our Specialised Injectable Treatments
16.06.2022
The Clinic Bondi is one of Sydney's most trusted cosmetic clinics. Our specialised injectable treatments include Nefertiti Neck Injections for a lower face lift, Masseter Jaw Injections to reduce teeth grinding and Anti-Sweat Injections to treat Hyperhidrosis. Led by Co-Director Lisa Sullivan-Smith, the Registered Nurses at The Clinic have over 22 years experience and are specially trained by industry leaders to ensure product, technique and knowledge is of the highest standard.
Nefertiti Neck Injections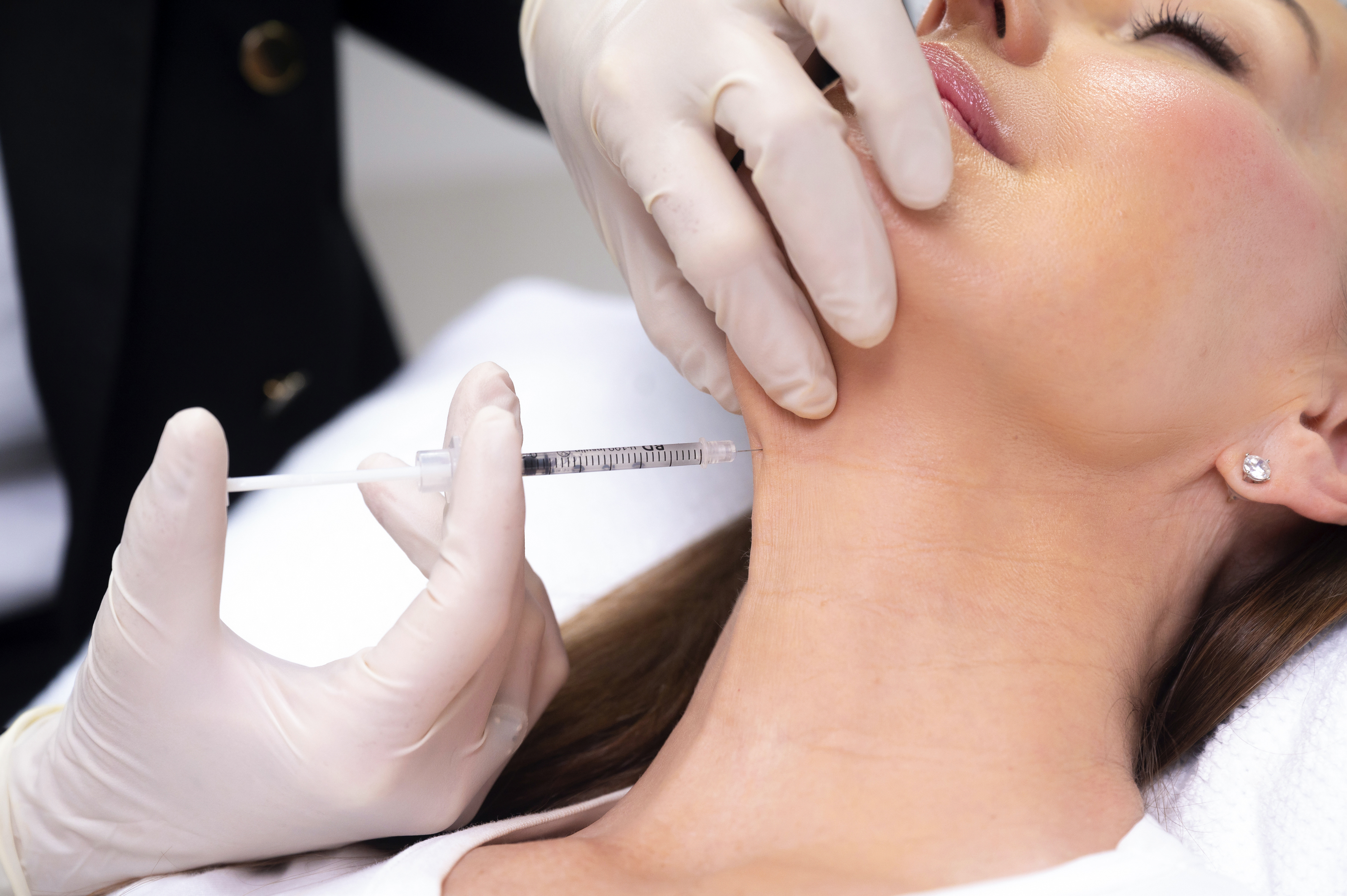 As we age our our platysmal bands in our neck can look more pronounced. The Nefertiti treatment involves the application of small doses of Anti-Wrinkle Injections into the jawline and neck for a non surgical neck lift. By injecting in this area, it prevents the muscles from pulling downwards and causing wrinkles, resulting in a redefinition of the lower face and tightening the neck area.
Benefits of Nefertiti
Redefining the lower face
Smoothing out lines and wrinkles in the neck
Overall more youthful appearance
Works in a single treatment and can last for six to nine months
Learn more about Nefertiti Neck Injections
Massester Jaw Injections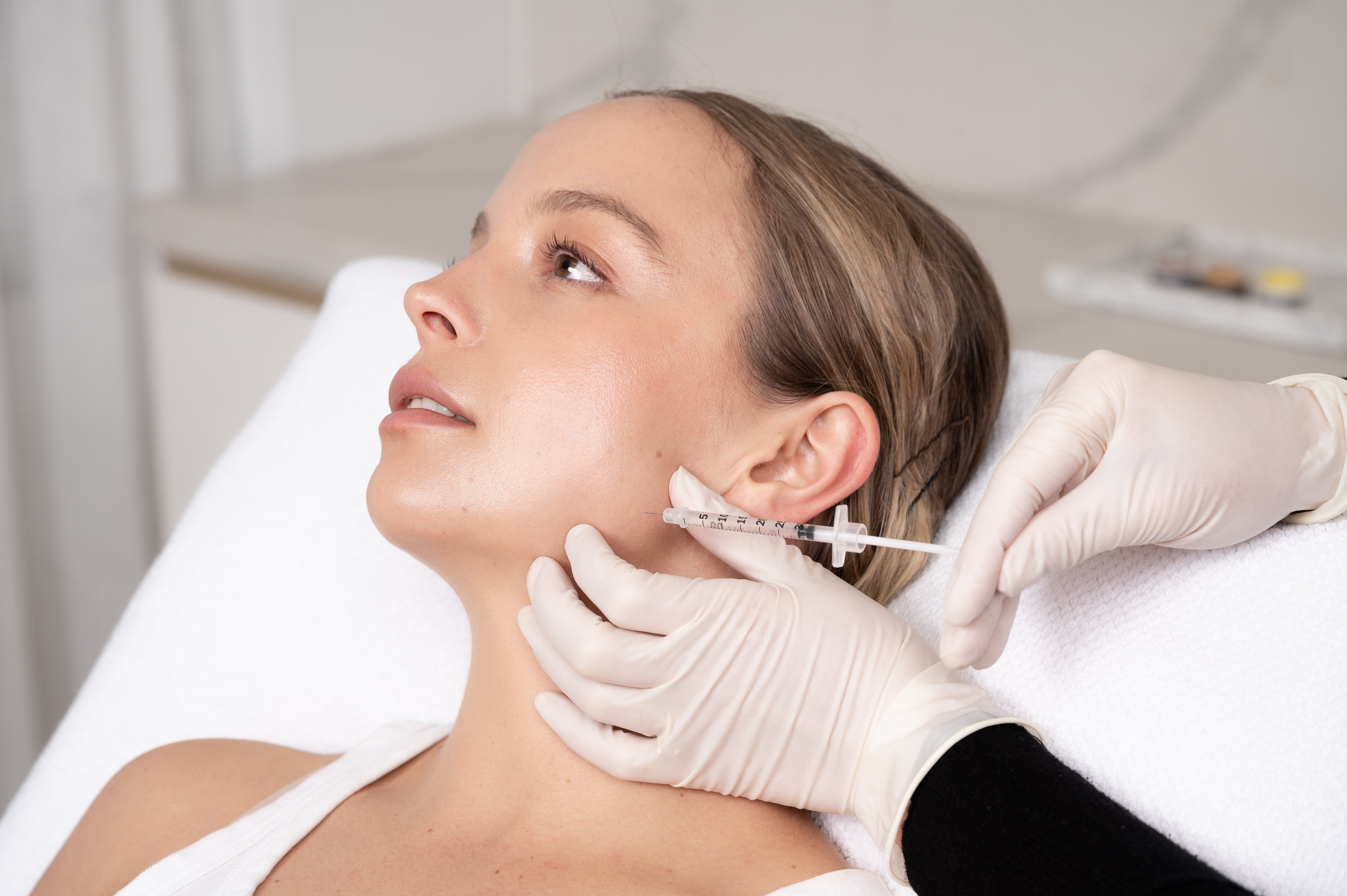 Masseter Jaw Injections are used to alleviate involuntary teeth grinding also known as bruxism. The anti-wrinkle product is injected into the masseter muscles in the lower jaw. This treatment helps to block the nerve message to the masseter muscle, resulting in the muscle relaxing. Outside of the relief from bruxism, this treatment is also used to help slim and define the jawline.
Benefits of Masseters
Alleviating teeth grinding and the pain associated with it.
Helping to slim and define the lower jawline
Learn more about Masseter Jaw Injections
Hyperhidrosis Sweat Reduction Injections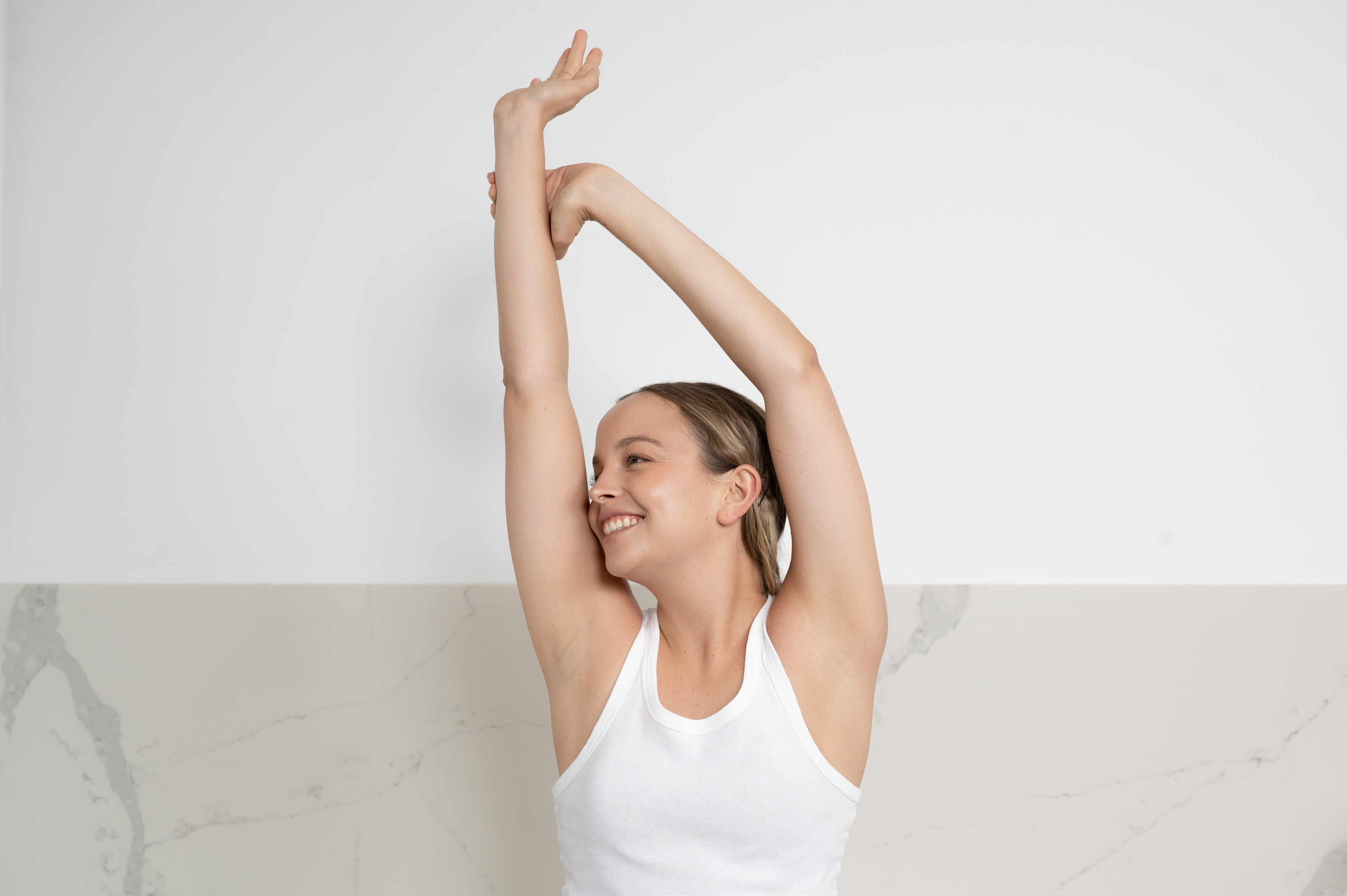 The aim of the Hyperhidrosis treatment is to reduce or completely prevent sweating from underarms. We use Anti-Wrinkle Injections as the most effective treatment for primary Hyperhidrosis, which produces stable, long term results if you're suffering with excessive sweating.
Benefits of Hyperhidrosis
90% reduction of sweating in the underarms.
Allowing you to feel comfortable wearing all colours and materials.
Works in a single treatment and lasts for 12 months.
What Happens During The Treatment?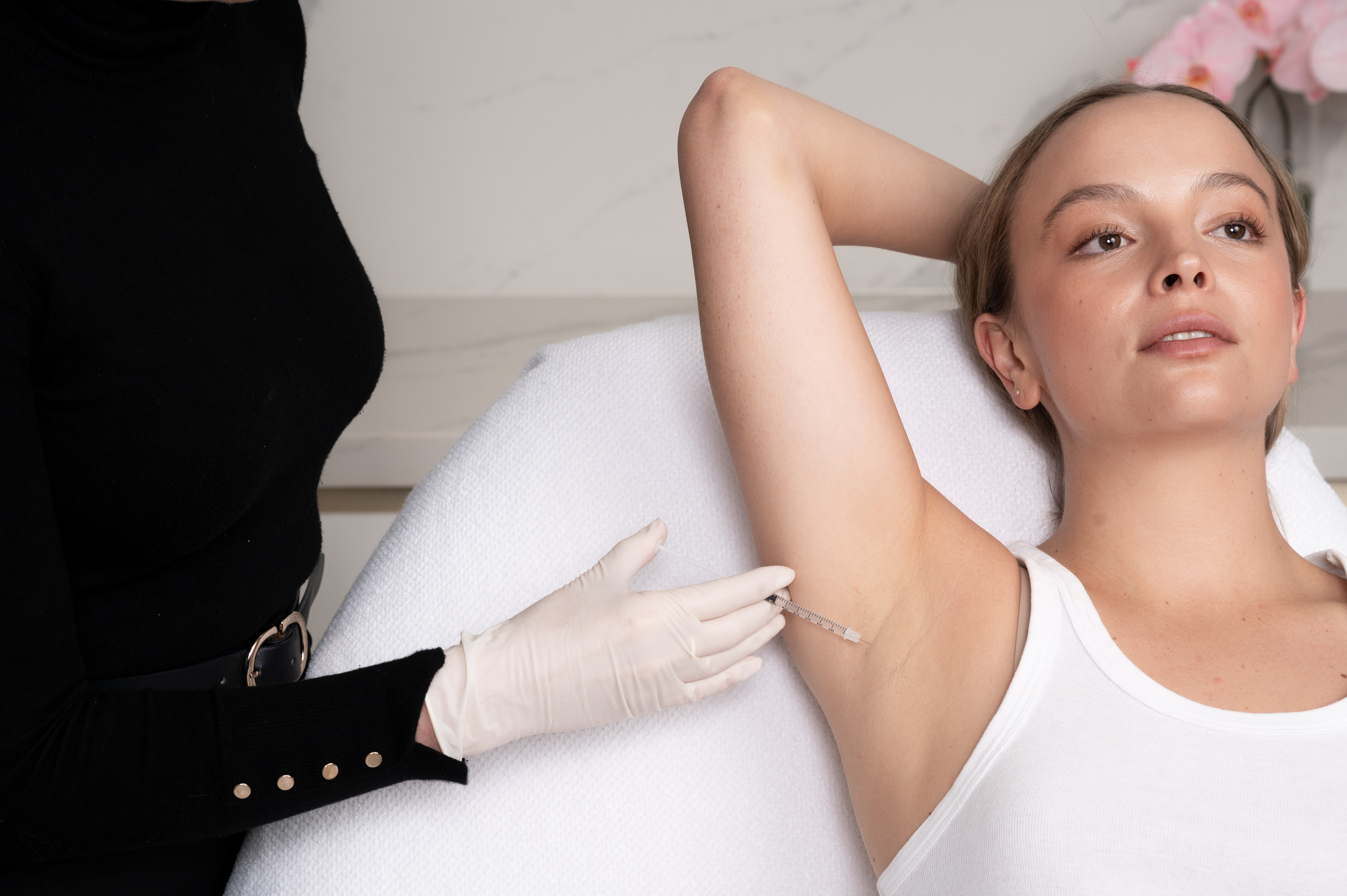 Our doctors will first need to rule out any underlying causes for your Hyperhidrosis and may recommend that you visit your GP.
A starch-iodine test is performed to identify the sweating areas, temporarily staining them black. This provides a focal point for a more accurate injection outcome.
A number of superficial injections are made across the sweaty area, each to a specific depth and with a specific volume of product.
We use small, diabetic needles to make the treatment as comfortable as possible. The injectins are uperficial, which can sting however the pain is transient.
Learn more about Hyperhidrosis
Frequently Asked Questions
Q: I'm scared injectable treatments will make me look unnatural or like a 'pillow face'.
A: Achieving a natural look is always the goal of The Clinic's injectors. We want you to look the best possible for your age, never fake. With over 22 years experience, we have a thorough understanding of facial anatomy and will never recommend more product than you need. In consultation with your goals and by analysising your face, we calculate which product and treatment will suit you best. Cosmetic Injections are never one size fits all, so what your friend or sister has had done may not be suitable for you. The key to achieving a natural result is in our total face approach, expert understanding and correct product placement.
Q: I hate needles, will it hurt?
A: Cosmetic injections are superficial so whilst they may sting, it is much less than an intra-muscular vaccination. We also use ice to numb the area prior and make the treatment more comfortable for you. Many of our clients are scared of needles at first, but soon realise after their first treatment it was nothing to worry about.
To find our how Cosmetic Injections could work for you, contact The Clinic today for a free consultation.